---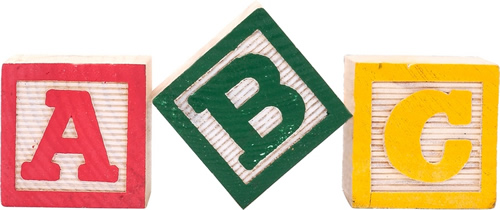 Kindergarten Registration has started!
You can register online at
Register at Sunnyslope
office hours for registering are: 8am - 4pm
Please bring immunizations and birth certificate
---
April Rising Stars
Kael Anderson
Jace Baird
Brett C'Melo
Makayla Covey
Dustin Friszell
Morgan Gore
Ashley Hogan
Kersyn Hooper
Olivia Jones
Brayden Jump
Khloe Leckband
Sidney Lovern
River Meigs
Bryana Osborn
Ryan Pope
Alex Quaintance
Baylen Quintana-Blea
Naiya Ward
Madasyn Wheeler
Student/Parent Resource Links
Academic Challenge for Our Students
Raz-Kids
Math Facts
Typing help
Envision Math
---
2nd Trimester Star Excellence Award Winners
Tina Bogner, Rhosyl Suarez, Carson Puryear, Brooke Berens, Kylie Buchin, Abbey Domer,Dasia Davis, Adena Tabtab, Anisley Oliver, Lorenzo St. Luce, Preston Doss, Kaden Sterling, Eli Phillips, Lily Bailey, Brooke Purdum, Kyler Goodin, Kevinh Nguyen, Alyssa Jackson, Jaida Gelsinon, Cadence McIntosh, Maddy Miller, Aaron LeBlanc, Camille Citizen, Joci Lee, Jordan Blas, Casey Clark, Brynn Foster, Marcus Place, Payton Lohre, Audrey Lowery, Cheyne Mooney, James Ross, Sadie Hart, Ethan Zacharda, Matt Fears, Lily Zadniprovskiy, Megan Miller and Maya Nehus.
TRFCC Kids Award Winners
Sierra Doughty, Chris Hickman, Josh Kane, Chriscena DelaPena, Jose Deluna, Arabella Goff, Charlie Reeves, Kelli Brodock, Savannah Stephenson, Jesse Toledanes, Travis Trejo, Kael Anderson, Collin Bass, Grace Deery, Camilla McKinney-Forbes, Kori Devitt, Savannah Kambich, Gabriella Randolph, Maric Villaluna, Elisha Calaunan, Ben French, Ethan Miguel, Jahnessa Hocog, Cameron Maits, Aubry Jackson, Liam Juntunen, Shea Dean, Dylan Kauffman, Jenna Peterson, Ryan Weeks, Addie Gunsel, Ansh Kaushal, Roman Nehus, Carina Serrato, Kieleigh Bass, Ethan Daniels and Sky Patterson.