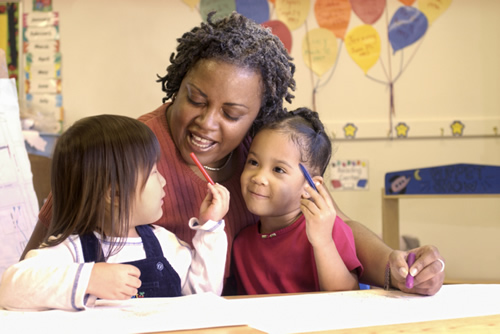 South Kitsap School District provides the following preschool options.
Wee Wolf Preschool
This program is located at South Kistap High School. Click on link at left for more information.
Special Education Services:
Eligible preschoolers age 3 - 5 years may recieve
instruction in SKSD "Developmental Preschool Classrooms" or in other community preschool programs. Some students may need to receive only a support service, for example, Occupational Therapy, Physical Therapy or Speech/Language Therapy. Each student's placement is determined by their Individual Education Program (IEP) team of which the parent is a member.
Community preschool classrooms in which students may be placed include ECEAP (Early Childhood Education Assistance Programs), Head Start, South Kitsap High School's Wee Wolves and South Colby Co-op.